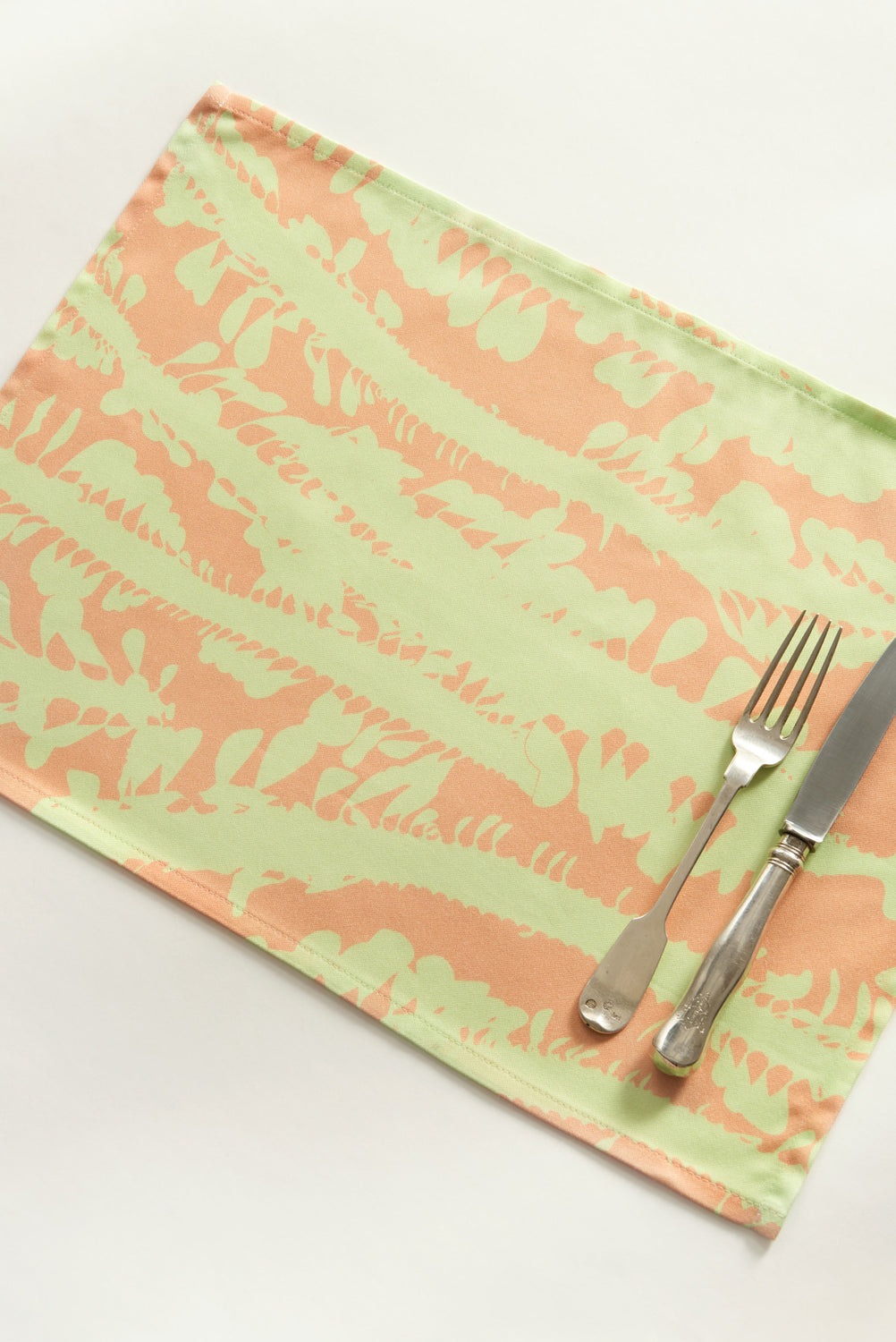 CACTUS PLACEMATS
DESCRIPTION:
Cotton satin placemats with shadows of long cactus branches in pastel green against a peach ground. 
We have a huge cactus in our studio which simply grew so fast and out of control.
So one day we had to cut of a few long bits and against the sunlight all of a sudden these beautiful shapes appeared and the idea for this pattern was born.
Our placemats come in a set of two.
One Size 50 x 35 cm
COLOUR:
pink/mint

COMPOSITION:
100% COTTON

MADE IN ITALY
machine wash / do not bleach