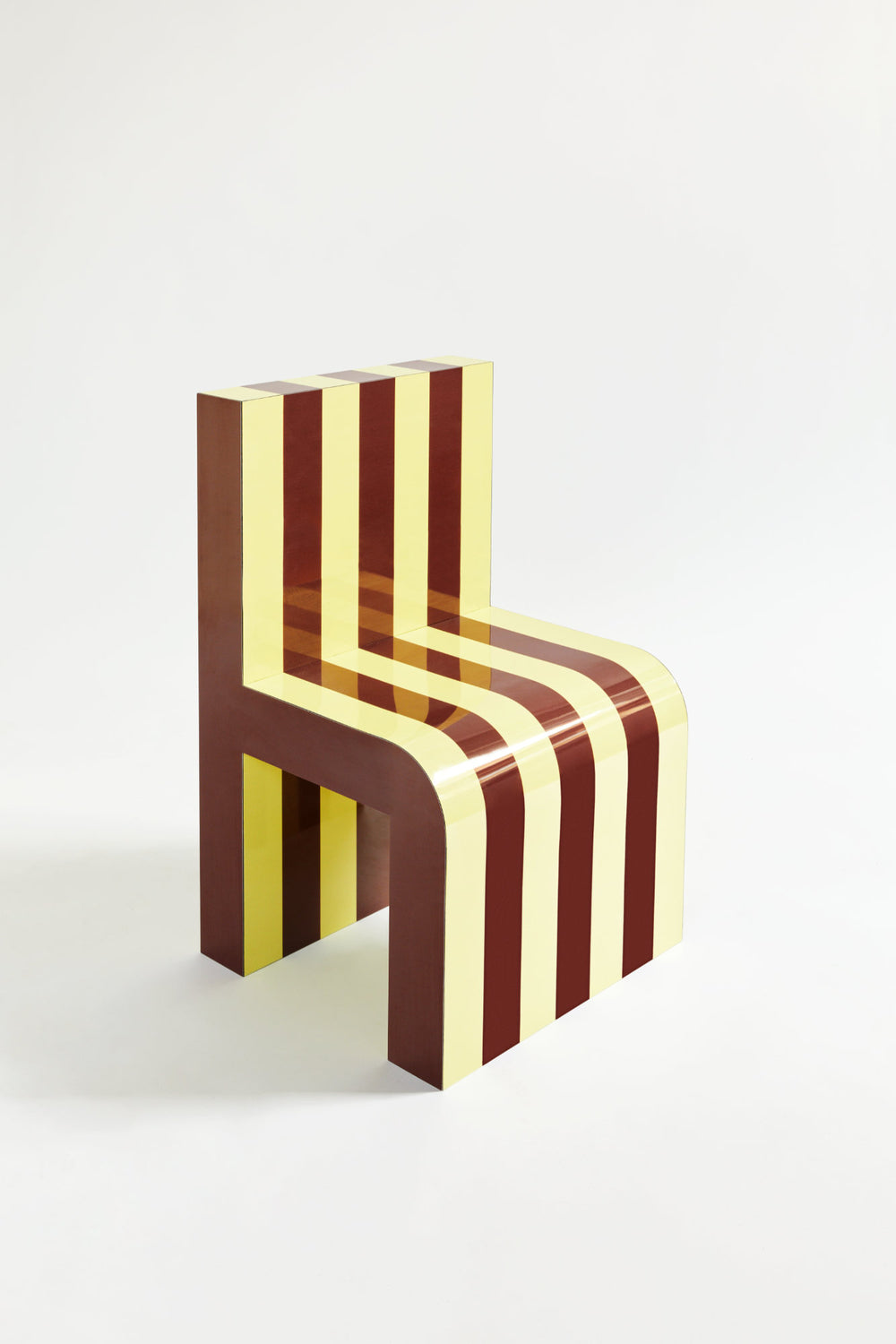 PEMO CHAIR
DESCRIPTION:

The tiny PEMO chair oscillates between a sitting stool and a side table and when juxtaposed with the vivid stripes creates a magnetic stream of movement. It is made of solid composite wood and completely covered with digitally printed High Pressure Laminate (Whimsy Collection by Arthur Arbesser × Abet Laminati).
 For other colour variations, please contact Oxilia Gallery at info@oxiliagallery.com


TEXTURE:
Stripes Bordeaux/butter

FINISHING:
Lucida

DIMENSIONS:

350 x 350 x 600 mm


Design by  Arthur Arbesser Studio
All pieces are signed, numbered in a limited series and handmade in Italy.
Taxes included
Shipment costs will be charge at the checkout
measurements: